Blocksy is a lightweight, feature-rich, and, block-based WordPress theme with all the essential features that you need for your website. Whether you want to create a blog, start an eCommerce store, design a landing page, or create websites for business agencies and corporate firms, Blocksy can be the right solution. In our Blocksy theme review, We will discuss some of the features of the Blocksy theme so you to understand whether it is perfect for you.
We have been using Blocksy for our site for a long time. In this Blocksy review, we will go deep inside the features and functionalities of the Blocksy WordPress theme and bring you some cool stuff that you are going to love about Blocksy just like us. 
So, let's get started.
Blocksy Theme Review: Is it the Best WordPress Theme For You?
Finding the best WordPress theme is everyone's dream. And, there are many things to consider before you pick a theme for your site. No matter the purpose you are searching for a theme for, it has to be well-coded, fast, and easily customizable. Fortunately, Blocksy checks all these boxes along with some striking features and functionalities. Let's see whether these features make Blocksy the best WordPress theme for you.
Blocksy Pro Coupon Code
Get 10% off on Blocksy Pro. Unlock the potential of Blocksy theme premium at a discounted price. Use virfice10 as an exclusive Blocksy Pro coupon code.
A Solid Gutenberg Block Editor Experience
We all know Gutenberg is the future of WordPress and it's going to stay here for long. As the name denotes Blocksy has a great focus on the WordPress Gutenberg editor. It is going to give you a solid block editor experience with a block-based design. If you are a Gutenberg fan, you would love this.
Fast Loading WordPress Theme
Your website speed matters a lot to your users and the overall business. Site speed has a profound impact on the revenue of your business. The slower your site loads the lower your income gets. With your site Built with Blocksy, you do not have to worry. Nice being very lightweight, it loads much faster on visitors' browsers. Blocksy is one of the fastest WordPress themes available today.
Blocksy Theme Performance Test Report on Page Speed Insight For Desktop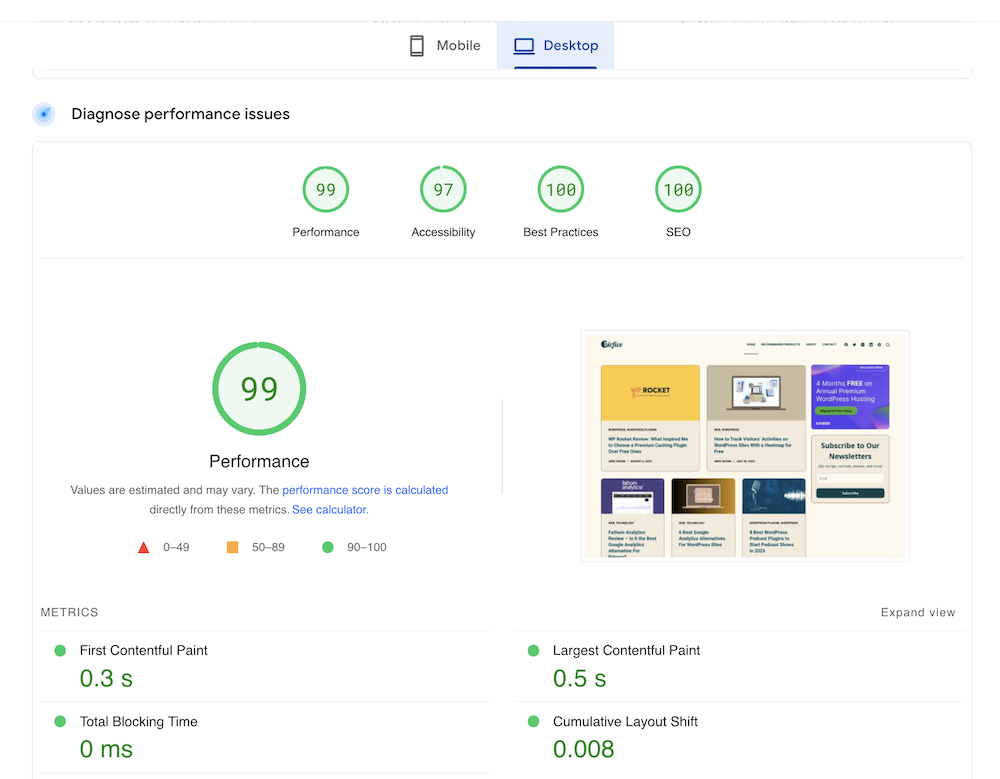 Blocksy Theme Performance Test Report on Page Speed Insight For Mobile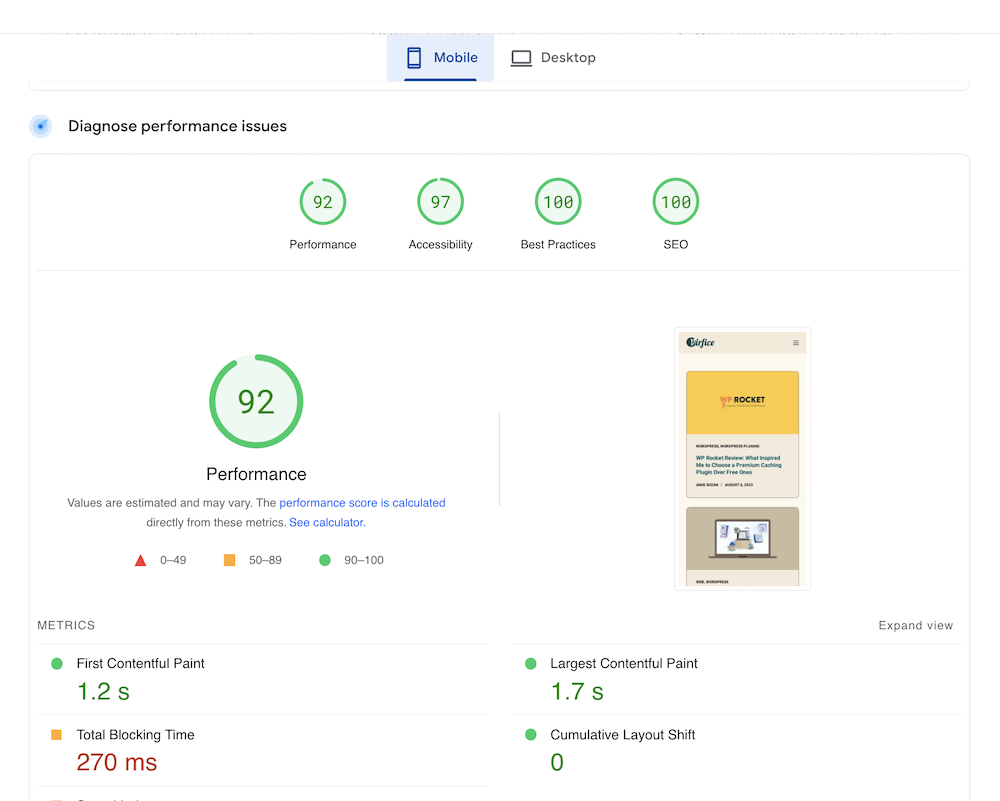 Blocksy Theme Performance Test Report on GTmetrix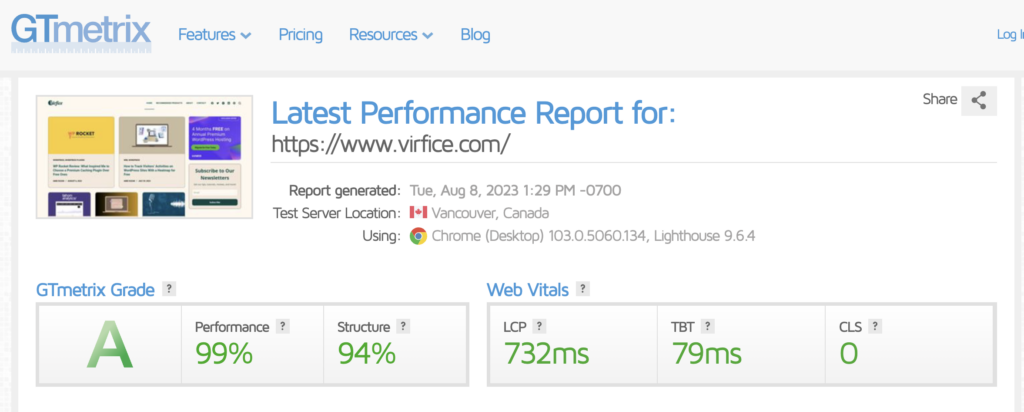 Blocksy comes with the native lazy-loading system for faster site loading. It is ranked at the top in most speed testing tools like Pingdom and Gtmetrix. With your website built with Blocksy, you don't have to optimize much to get the expected site speed.
Granular Design Control With Advanced Customizer
When it comes to customizing your websites, Blocksy stays at the top. It offers intuitive options to customize every part of your website. Get full control over the layout settings, header, footer, sidebars, pagination, single pages, and lots more. You can take care of every part of your website with Blocksy and its advanced customizer.
Multiple Layout Options: Get multiple layouts and set the layout width from default, narrow, or full width, and add a left or right sidebar.
Controls Over Post Elements: Decide whether to have featured images, post tags, share boxes, author boxes, post navigation and subscribe forms on your blog single page. Also, you can style them with several options available to them.
Sidebar Options: Choose your sidebar type, decide the sidebar width, customize the spacing between widgets, change colors and fonts, and do many more.
Sticky Sidebar: Build your site with Blocksy and make your website's sidebar sticky without needing to install any third-party plugin.
Customizer Dark Mode: For all dark mode lovers, there's an option to turn your customizer dark.
Header and Footer Builder
Blocksy Customizer lets you change your header and footer layout, customize their elements and add a flexible top bar for the header. For your footer, you can change the footer style, add your social channels, and do many more things.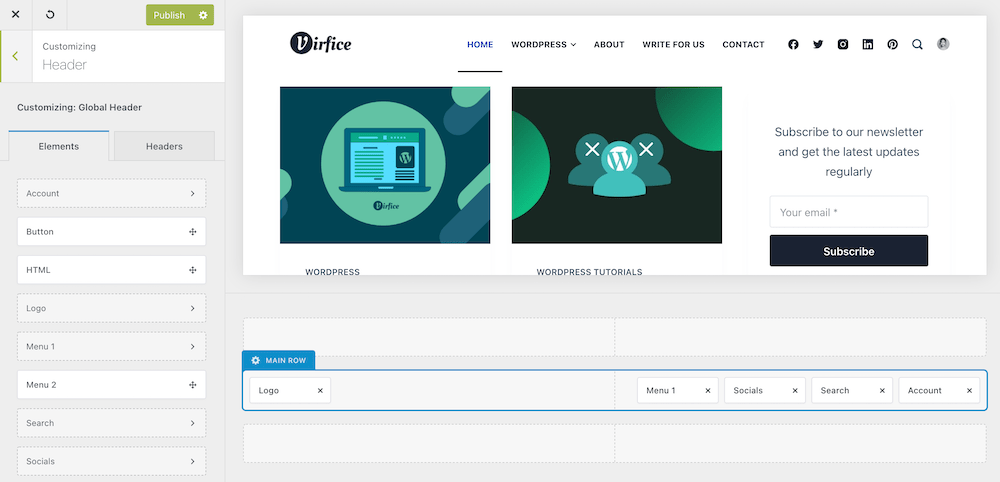 Multi-layered Header: You can have 3 rows for the header and footer. Each of these rows can have different sets of columns to place elements in them.
Sticky Header: Unlike most other WordPress themes, Blocksy includes the sticky header option in the free version. You can do it easily with several effects.
Plenty of Elements: There are 9 header elements that will give you the freedom to create the type of header you want. Footer builder has footer elements along with 6 different widget areas to create any type of advanced footer.
Advanced Options to Customize Elements: Each element comes with a set of advanced customization options. You can customize their look as well as adjust them for any device.
Mobile Header: Design your website's mobile header your way with the off-canvas menu, logo, and trigger. Arrange all your elements to fit any mobile device. You can drop less important elements in an off-canvas panel. The mobile header of your website can also have 3 rows.
Enhanced Header & Footer Builder (Pro): Create multiple advanced headers & footers and display them on individual pages of your site based on conditions. You can set different headers and footers for different pages of your site conditionally.
Advanced Header and Footer Elements (Pro): Explore the new header items that open unlimited possibilities for your headers. Get a Contacts element, Divider, Language switcher, Widgets, Desktop menu drawer, and a Search box for a next-level header design. The footer also comes with several Pro elements.
Advanced Menu (Pro)

Take your website menu to a whole new level with Blocksy Pro. Creating an advanced menu has been made a lot easier with a mega menu and many other features in Blocksy Pro. You can add icons to menu items, insert content blocks, and set design styles for each menu item. 
Mega Menu: Create gorgeous-looking dropdowns in your menus with any content in them. Control overlay width, columns layout, and everything else with them.
Icons to Menu Items: You can add icons to each menu item alongside the text label. Also, you can disable the text label altogether.
Content blocks (hooks): Replace a mega menu-overlay column with a content block. Opens the door to a lot of possibilities since the content is fully dynamic.
Design Styles for Menu Items: Use Blocksy's advanced style options to get each item from your menus styled individually to appeal to your taste.
Works Well With Popular Page Builder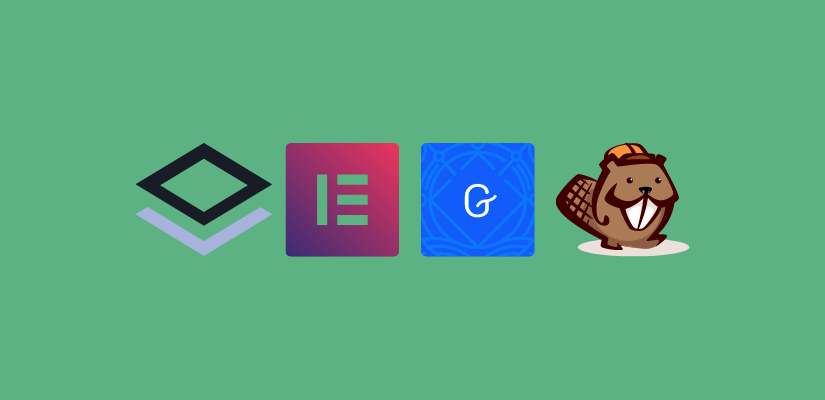 If you have even the most advanced page builder in hand you still need a clean theme for your site. Blocksy in this case works fine with most of the popular page builders out there. Whether you want to create your site with Gutenberg, Brizy, Elementor, or Beaver Builder, Blocksy has you covered. You will enjoy the way Blocksy sync with all these popular WordPress page builders.
Multiple Layouts for Archives and Single Page
Blocksy comes with five types of modern and clean archive layouts that you can use for post archives. You can easily set a different layout to a different post listing (Categories, Authors, Search, and more). The 5 archive layouts are SImple, Classic, Grid, Enhanced Grid, and Gutenberg.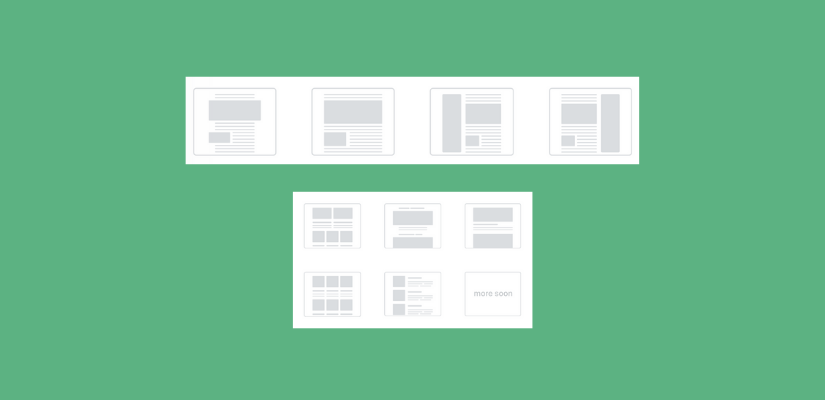 A single page in Blocksy also comes with 4 different layouts. These layouts are Narrow Width, Normal Width, Left Sidebar, and Right Sidebar. Also, you can apply different effects and customization on elements of these layouts. 
Global Colors, Color Palletes, and Backgrounds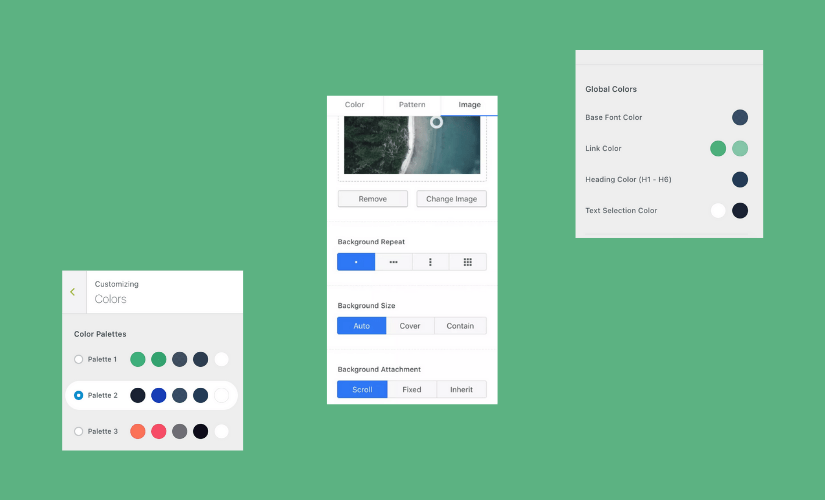 Blocksy has multiple sets of color palettes in the customizer. You can switch to any set of your choice. Plus, you can personalize the color of these sets as you wish. Also, Blocksy lets you choose a global color for base font color, link color, heading color (H1 – H6), and text selection color.
Advanced Typography
Take care of your website's typography easily with Blocksy. This advanced WordPress theme gives you the freedom to change the typography in each part of your website globally and locally. Also, it supports a large variety of more than 900 Google fonts.
Custom Fonts, Adobe Typekit, and Local Google Fonts (Pro )
Apart from using regular fonts, you will be able to use custom fonts, Adobe Typekit, and local Google Fonts in the Blocksy Pro version.
WooCommerce Ready WordPress Theme
Blocksy is completely WooCommerce-ready. Creating an eCommerce site with advanced functionalities will be much easier on WordPress with Blocksy.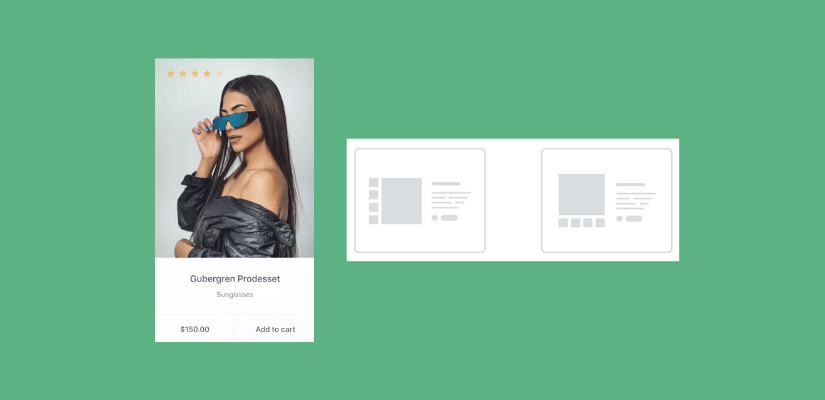 You can easily consider Blocksy as one of the best WordPress WooCommerce themes because of the following features.
Quick Product View: Show your clients a quick summary of your product in a nice popup.
Ajax Powered Add To Cart: Adds the product instantly to the cart – doesn't make your customers wait.
Product Gallery Styles: It comes with two gallery styles to present your product nicely.
Floating Cart (Pro): Display a sticky add to cart button on your product single page. It will stay visible as the user explores the product.
Off-Canvas filters (Pro): Display the filters on your shop page in an off-canvas for ease of access on mobile devices.
Off-Canvas Cart (Pro): Display your cart in a stylish and customizable off-canvas for even more details on small devices.
New Single Product Layouts (Pro): More advanced single product layouts on top of already available ones. More beautiful layouts are yet to come.
Gallery Slider (Pro): Wrap amounts of thumbnails in your product galleries in a slider. Useful for saving space on product pages (coming soon).
Multi-Step Checkout (Pro): Split long checkout forms into small and fun-to-fill steps. Keeps the user focused on actually finishing the checkout (coming soon).
Distraction-Free Checkout (Pro): Hide all the irrelevant elements from the checkout flow. Ensures users actually finish their orders.
Blocksy Theme Pro Coupon Code
Get 10% off on Blocksy Pro. Unlock the potential of the Blocksy theme premium version at a discounted price. Use virfice10 as an exclusive Blocksy Pro coupon code.
Content Blocks – Hooks (Pro)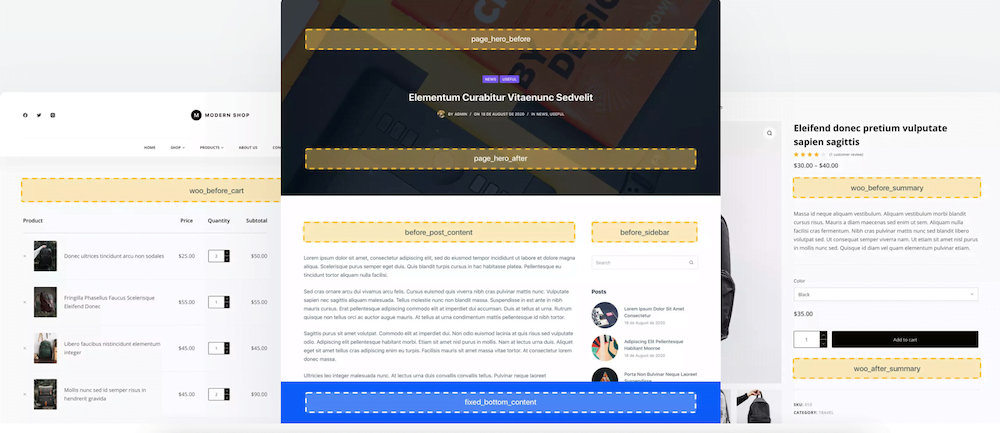 Blocksy's content blocks are very cool features to build your site with. These blocks are mainly hooks that you can place anywhere on your site guided by visual clues. You can create these content blocks and place them conditionally. You can create custom 404 pages, custom headers, and custom footers easily and place them in different positions available.
Native Lazy Loading & Live Search
Lazing loading is one of the essential features that make your website faster. It helps your website load the visuals (images and videos) of the portion that your visitors see on the browsers instead of loading the entire site at a time. The images are loaded when they appear on the viewport. It saves your bandwidth on the server and helps your site load faster. Fortunately, Blocksy brings you the native lazy-loading system.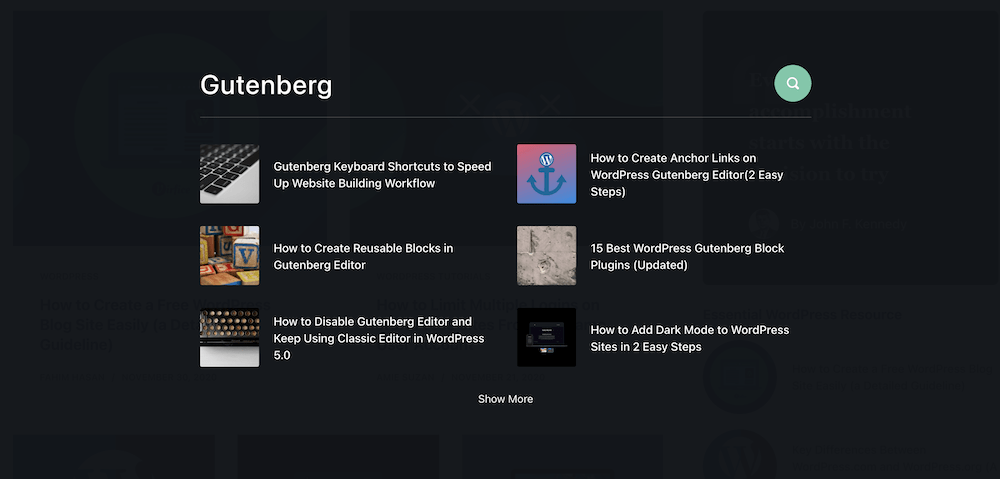 Many WordPress users use different live search WordPress plugins to enable live search on their site. Blocksy WordPress theme lets you have live search functionality without needing to install any plugins. Your visitors will see the live results instantly as they type their queries.
Advanced Options for Blog
Blocksy offers a lot of options that are dedicatedly built for blog sites. It's now arguably one of the best WordPress themes for blogs. If you are planning on blogging in 2021, you can easily choose Blocksy because of its advanced blog-specific features.
Decide what elements to showcase on the blog single and listing page.
Take care of the blog cards and add effect to them
Showcase stylish widgets by selecting blog posts of your choice
Display related posts and trending posts at the bottom of the page.
Tweek typography for the entire site globally and locally.
Latest Web Technologies
Blocksy uses battle-tested and latest technologies to offer you the best possible results. These are not something you see but these technologies are the reasons Blocksy is a high-performing and fast-loading WordPress theme.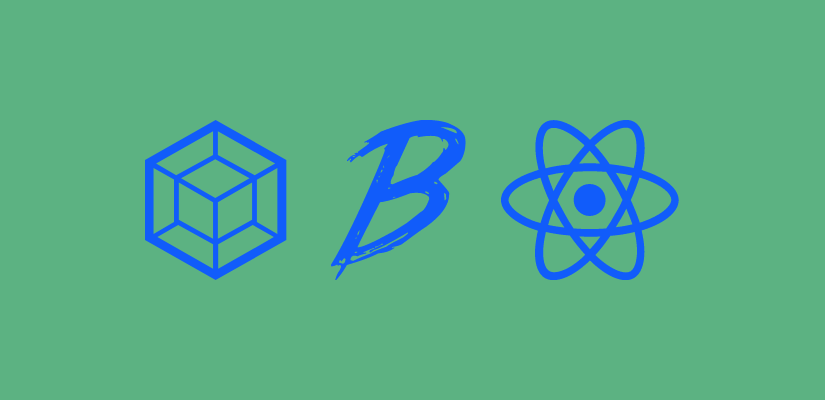 The technologies that Blocksy uses include the following.
React: No doubt, React is one of the most popular JavaScript libraries. React components have been used to create Blocksy options.
Webpack: The Webpack build pipeline provides a system to load code only for the features that you need, without slowing down your site.
Babel: Blocksy uses the latest JS language features enabled by Babel and helps it run smoothly in every browser.
White Label (Pro)
If you are running an agency and looking for a WordPress theme that represents your brand, Blocksy is white-labeled. You can replace the original branding with yours. You can customize everything from texts to theme authors, and screenshots.
Custom Sidebars (Pro)
Make your WordPress site pages unique by assigning different sidebars to each of them. Blocksy gives you the option to create multiple sidebars with intuitive UI from the same place you're used to managing widgets.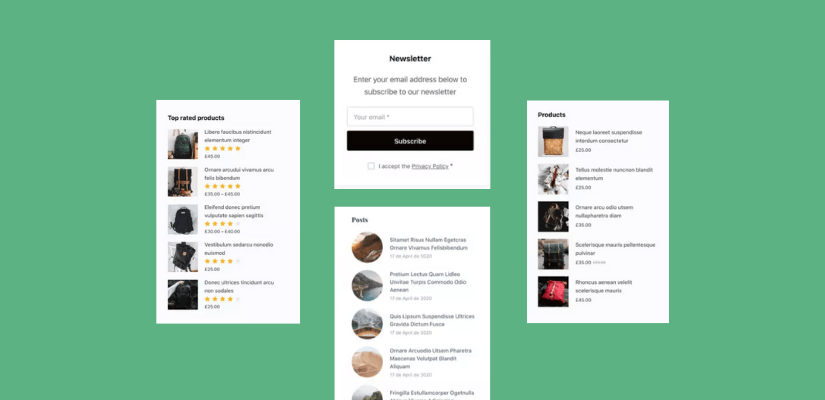 Also, you can apply both display and user role/login state conditions to every sidebar that you create on your site.
Blocksy Saves You From Installing Many Additional WordPress Plugins
Despite having a full-fledged theme installed on your WordPress site, you might need to install more plugins for some additional features on your site. Blocksy, in this case, makes an exception. The advanced customizer in the Blocksy WordPress theme takes care of these sorts of additional features and saves you from installing additional plugins on your site. 
If you have the Blocksy theme, you don't need any additional plugins for cookie consent, custom sidebar, updated labels on posts, social share, header footer builder, and many more.
Custom Code Snippets (Pro)
You no longer need any third-party plugin to add custom code to your website. Globally apply header and footer scripts (apiece of CSS or JavaScript) to load on every page. It is very useful for loading various libraries or analytics code snippets. You can also add code snippets to the post and page levels.
Regular Updates & Fasted Support
The team behind Blocksy is very consistent in releasing updates. New features, options, performance improvements, and bug fixing are being released in almost every update. Day by day, Blocksy is becoming richer and more advanced in offering functionalities and customization flexibilities.
Blocksy Theme Free VS Pro Comparison At a Glance
Both Blocksy theme free and Pro versions have immense capabilities for users to create wonderful WordPress sites. Let's compare the Blocksy theme free with the Blocksy Pro version to know if you should get the Blocksy premium version for your website. 
We have included all the features in the table below to compare the free and premium versions of the Blocksy theme. Let's take a look at the table.
| Features | Blocksy Free | Blocksy Pro |
| --- | --- | --- |
| General Features in Blocksy Theme | | |
| Global color palette | ✓ | ✓ |
| Related posts & Trending posts module | ✓ | ✓ |
| Newsletter subscribe module | ✓ | ✓ |
| Newsletter subscribe module | ✓ | ✓ |
| Cookies notice module | ✓ | ✓ |
| Google fonts | ✓ | ✓ |
| Custom post types support | ✓ | ✓ |
| Multiple conditional sidebars | ⨉ | ✓ |
| Content blocks (hooks) | ⨉ | ✓ |
| Custom code snippets | ⨉ | ✓ |
| Custom fonts (+ support for variable fonts) | ⨉ | ✓ |
| Adobe Typekit fonts and Local Google fonts | ⨉ | ✓ |
| Advanced menu (mega menu) | ⨉ | ✓ |
| Advanced single-product layouts | ⨉ | ✓ |
| Header Features in Blocksy Theme | | |
| Header builder (Transparent, Sticky header) | ✓ | ✓ |
| Multiple conditional headers | ⨉ | ✓ |
| Duplicate headers items | ⨉ | ✓ |
| Desktop off-canvas drawer | ⨉ | ✓ |
| Contacts item, search box, divider, language switcher, widget area, wishlist | ⨉ | ✓ |
| Footer Features in Blocksy Theme | | |
| Footer builder with Footer reveal effect | ✓ | ✓ |
| Multiple conditional footers | ⨉ | ✓ |
| Duplicate footer items | ⨉ | ✓ |
| Logo item, search box, button for Footer | ⨉ | ✓ |
| WooCommerce Features in Blocksy Theme | | |
| Advanced archive layout | ✓ | ✓ |
| Advanced single product layouts | ✓ | ✓ |
| Gallery slider | ⨉ | ✓ |
| Wishlist | ⨉ | ✓ |
| AJAX add to cart | ✓ | ✓ |
| Quick view module | ⨉ | ✓ |
| Floating cart | ⨉ | ✓ |
| Off-canvas filters | ⨉ | ✓ |
| Off-canvas cart | ⨉ | ✓ |
| Three more single product layouts | ⨉ | ✓ |
| Product share icons | ⨉ | ✓ |
Blocksy Theme Free VS Pro comparison at a glance
Blocksy Theme Pro Coupon Code
Get 10% off on Blocksy Pro. Unlock the potential of the Blocksy theme premium version at a discounted price. Use virfice10 as an exclusive Blocksy Pro coupon code.
Blocksy Free Theme Features
Blocksy theme comes with immense features even in its free version. Anyone who wants to kickstart a basic website can get plenty of rich features free of cost with Blocksy. Features like trending posts module, newsletter subscribe module, cookies notice module, custom widgets, Google fonts, custom post types support, and WooCommerce support.
Most desirable features like header builder, transparent header, and sticky header are offered in the Blocksy theme free version.
Blocksy Pro Review – Exclusive Premium Features in Blocksy Pro Version
The Blocksy Theme Pro has plenty of premium features to create a professional website and take your online business to the next level. Multiple conditional sidebars, content blocks (hooks), custom code snippets, advanced menu (megamenu), white-label (only in agency bundle), multiple conditional headers, desktop off-canvas drawer, and many more are offered in Blocksy theme Pro.
For eCommerce sites, Blocksy Theme Pro offers some exciting features to take your business to a new height. Some of the notable Blocksy Theme WooCommerce features are a quick view module, floating cart, off-canvas filters, off-canvas cart, new single product layout, product share icons, gallery slider, wishlist, and more.
No matter the WordPress theme you use, you might come across issues at any stage with your users. This is why it is very important to know about the support quality of the WordPress theme or any product you use. And when it comes to Blocksy, it is absolutely top-class. Members of the Blocksy support team are experts and very fast in response. You will literally have no worries even if you face any problems while using Blocksy.
Apart from these features, functionalities, and specialties on the Blocksy WordPress theme, there are a lot of things that will inspire you to choose Blocksy for your WordPress site. Some of the notable ones are the page hero section, multiple widgets area, pagination types, integrated schema, and many more.
Blocksy is certainly one of the best WordPress themes for non-coders. Because of its robust features, it has already been people's WordPress users' go-to theme. In this Blocksy Theme review, We tried to cover some of the most striking aspects that make this WordPress theme stand out. I hope you can decide whether Blocksy is the right WordPress theme for you.