People want their queries to be answered as fast as possible. Any website that fails to deliver content faster, doesn't stay on the front of the Search Engine Result Pages. Website speed is one of the driving factors for search ranking. And as always, ranking higher in the SERPs drives more traffic to your website.
There are plenty of effective measures that you can take to address your website speed issues. But before that, you have to check how fast your website is loaded. Luckily, there are some free website speed testing tools online. We will talk about the 7 best online tools to check website speed for free.
7 Free Website Speed Testing Tools
Before you optimize website speed, you have to check it in the first place. Here comes the 7 best website testing tools to check your website load time.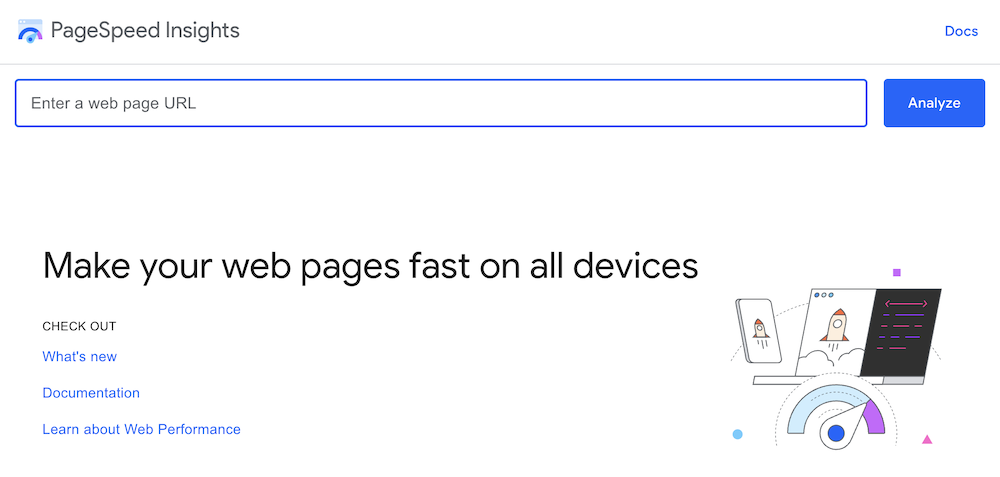 Since page loading time is one of the key factors for search ranking, Google offers its very own website testing tool. Google PageSpeed Insights is one of the best tools to check website speed online.
This tool shows the results on a 1-100 scale separately for both Mobile and Desktop. It previews websites on both devices. If your site gets a grand score of around 80, then your website speed is good. Google PageSpeed Insights also shows suggestions to optimize your website.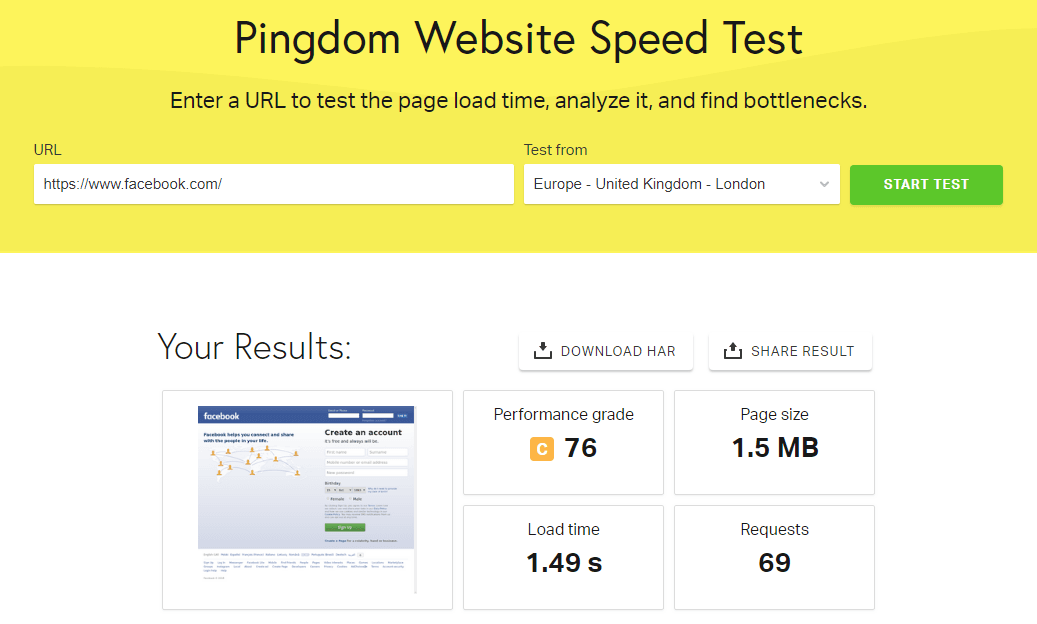 Pingdom Website Speed Test tool is one of the most popular website testing tools available today. It's famous because of its detailed analysis report that points out even the smallest parts of your website. It's easy and useful for both experts and novices. Webmasters and web developers around the world optimize their website performance based on what Pingdom Website Speed Test result shows.
Pingdom lets you choose a test from Tokyo, Frankfurt, London, Washington D.C., San Francisco, Sydney, and Sao Paulo. The Pingdom Website Speed Test shows performance grade, page size, load time, and the number of requests. More details of the test result are also displayed there.

GTmetrix shows you insight into how well your site loads and also provides actionable suggestions on how to optimize your site on the basis of test results. It's another wonderful yet free website speed-testing tool that is popular for its detailed result and actionable recommendations.
Not just speed, GTmetrix tells you a lot more things about your website performance. GTmetrix report gives you the full picture on how your site loads and it also helps you detect where the bottlenecks are. You can take advantage of all the features of GTmetrix and make your website the fastest it can ever be.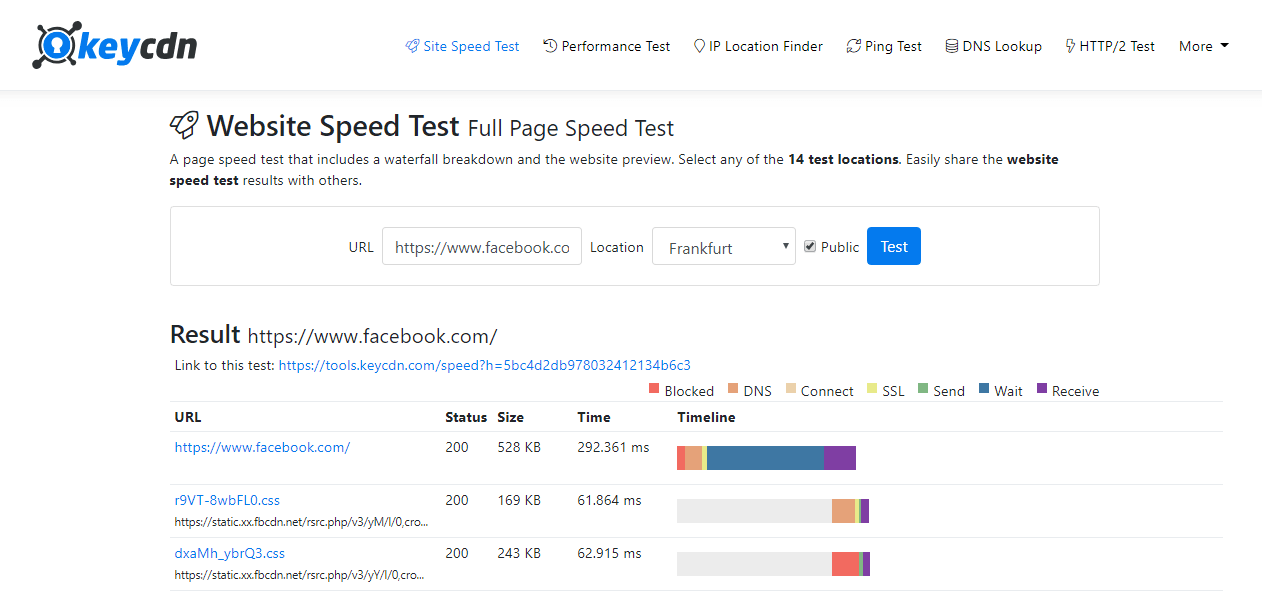 KeyCDN offers a website speed test that includes a waterfall breakdown and a website preview. You can select any of the 14 available test locations and share the website speed test results with others easily.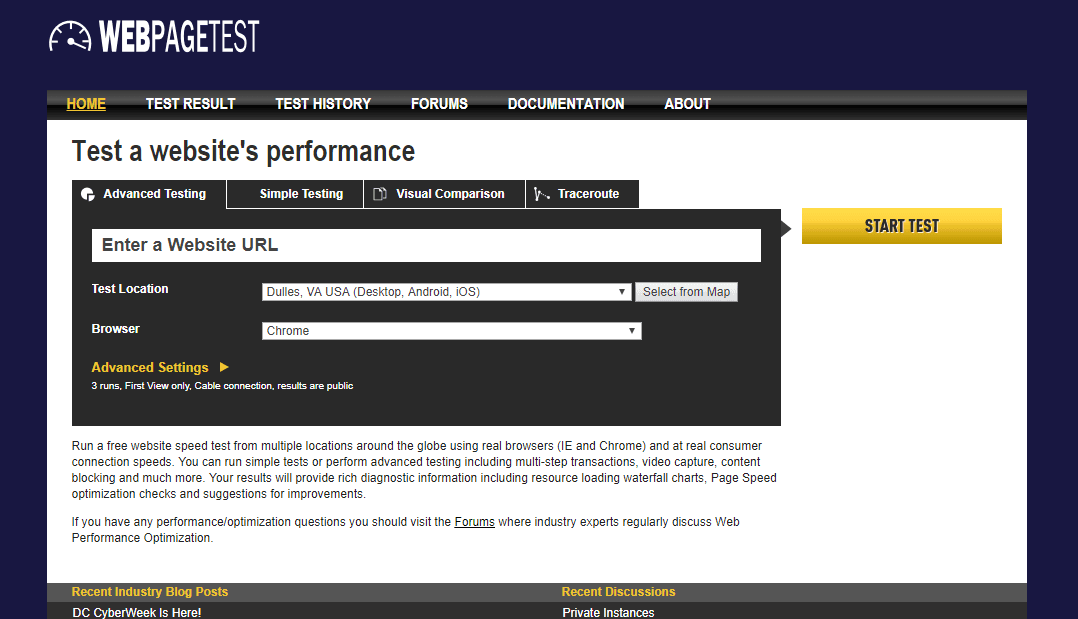 Check your website speed for free from multiple locations around the world using real browsers (IE and Chrome) and of course at real consumer connection speeds. WebPageTest offers both simple tests and performs advanced testing that includes multi-step transactions, video capturing, content blocking, and more.
Your website test results will be displayed with rich diagnostic information including resource loading waterfall charts, page speed optimization checks, and recommendations for further improvement.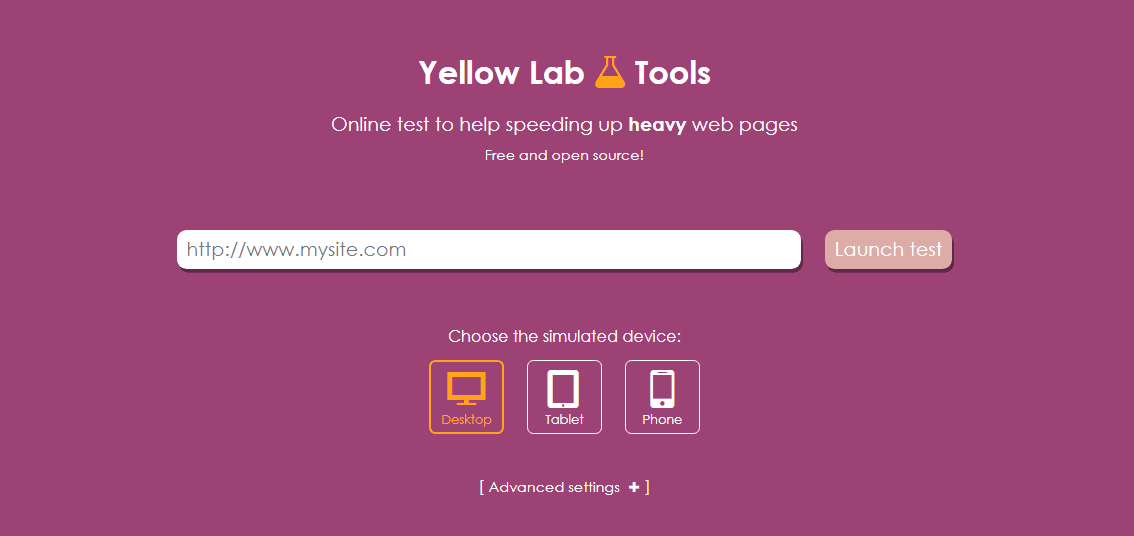 It's a free and open-source website speed test tool to help speed up heavy web pages. It audits quality problems in HTML, CSS & JS and checks whether performance good practices are applied properly.
The tool allows you to run a website test (via URL) and detects performance and front-end issues. The metrics are categorized and transformed into scores. It gives in-depth details so that webmasters and developers can detect and correct the issues easily.

Sucuri load time test checks how long it takes to connect your website and to load one page fully. You can literally check the performance of any website from anywhere for free.
Sucuri Load Time Tester tests your site from 16 different locations and shows load time for connection, first byte, and total. It also shows average response time and global performance grade based on total time.
If your website is not loaded fast, it will lose potential traffic in the long run. As Google prefers fast-loading websites, the slower ones will stay at the bottom. Checking website speed and taking necessary measures to optimize is so crucial if you think about having more visitors to stick around. In days to come, we will talk about optimizing websites on the basis of performance test results. Be sure to visit Virfice for such resourceful articles. Good luck.