You can barely see websites without images. I don't remember, I have seen one recently. Images not only beautify web pages but also help you make web pages more meaningful. This is why images are an integral part of almost all websites. While everyone faces the dire challenge of loading images quickly on webpages, they come with great SEO benefits as well. Today, we will dive deep into WordPress image SEO and give you detailed guidelines on how to optimize images for search engines.
While searching for anything on Google, you can filter your search results for the images. This is how important images are for search engines. If you know the right ways to optimize images on your website, you will have a fair chance to rank higher in SERPs. And image optimization is no game, it's just the right way to use images on your website.
What is WordPress Image SEO?
Image SEO is all about the right ways you should serve images on your websites so that it gets easier for search engines to recognize the right images for search queries. From choosing images to resizing, compressing, and serving images with the right tags and formats, everything is a part of image SEO.
Taking care of SEO for images in WordPress is easy. As the most popular CMS in the world, WordPress has its own way of handling images. So, that makes WordPress image SEO a thing. To be more precise, WordPress image SEO is all about the ways WordPress helps you serve images on your site better. So, it's more like a set of image optimization tips for WordPress sites.
Why You Should Optimize Images
The question is not why should you optimize images but the question is why shouldn't you. The images that have not been taken care of properly pose a threat to site loading speed. In fact, images are one of the main reasons your website is not loading fast. Google loves fast-loading websites. If your website does not load fast, you will not get your deserving place on SERPs. 
Image is one of the very important SEO ranking factors. A substantial percentage of organic traffic comes from image searches. Also, if you have an online store on WordPress, optimizing product images can help you boost eCommerce sales. No matter the type of website you have, it's always important to optimize images.
The main motto behind every article is that it finds readers who are looking for them. As Image SEO optimization can be a great help in achieving this goal, you better optimize images. There are a lot of things that WordPress image SEO includes. We will cover them all here in this article.
WordPress Image SEO Checklist (How to Optimize Images for Search Engines?)
Before taking image SEO seriously, I knew "using ALT tag" was the only thing to do to optimize images. I was dead wrong, and I fell behind in the race when I discovered a lot of issues that I did not take care of. 
Well, let's get to the point. When it comes to image SEO, there are a lot of things you should do before and after taking your images to your site. We have made a complete WordPress image SEO checklist that everyone should take into account. We've covered most of the Google image best practices here.
Following this detailed image SEO guideline will give you an edge over your competition.
Choose the right image format
Adjust image dimensions according to your site
Compress images the right way
Write SEO-friendly image file names
Write keyword-rich and descriptive ALT tags for images
Write an understandable image caption
Serve responsive images
Make sure your images load faster
Create image sitemap
Now that you know what exactly you need to do to optimize images for search engines. Let's shed some light on them.
Choose the Right Image File Format
Choosing the right image and image file format is the first step in optimizing images for the web. Image file size mostly depends on the type of file format you choose. This is why we put the image file format first. The most commonly used image file formats for the web are PNG, JPEG, SVG, GIF, and WebP.
According to w3techs, 76.6% of the websites use PNG, 71.7% use JPEG, 25.3%.
| Image formats | Percentages of websites |
| --- | --- |
| None | 8.1% |
| PNG | 76.8% |
| JPEG | 71.7% |
| SVG | 26.3% |
| GIF | 22.3% |
| WebP | 0.3% |
| BMP | 0.1% |
| ICO | 0.1% |
Percentages of websites using various image file formats
Note: a website may use more than one image file format
WordPress Supported Image File Formats
However, not all image file formats are not supported in WordPress by default. The WordPress supported image file types are: JPG, JPEG, PNG, GIF, and ICO. 
PNG: Portable Network Graphics aka PNG is one of the most used image file formats for the web. It is suitable for screenshots and other design elements such as icons, buttons, clip art, etc. 
JPG & JPEG: Joint Photographic Experts Group aka JPEG files are optimal for photos and similar images having many colors. JPEG can achieve high compression ratios without losing image quality that much. JPEG is the second highest used image file format for the web. JPG and JPEG are the same with some nominal differences.
GIF: Graphics Interchange Format aka GIF has some specific use cases. People mostly use the GIF format to showcase animations. But the static images can also be served in this format. You better use PNG and JPEG for static images.
ICO: This is a special format for displaying icons on your site.
SVG: Though stats show that 25.3% of the websites use SVS, WordPress does not support SVG by default. You can still use SVG on your WordPress site by installing an SVG support plugin.
Adjust Image Dimensions According to Your Site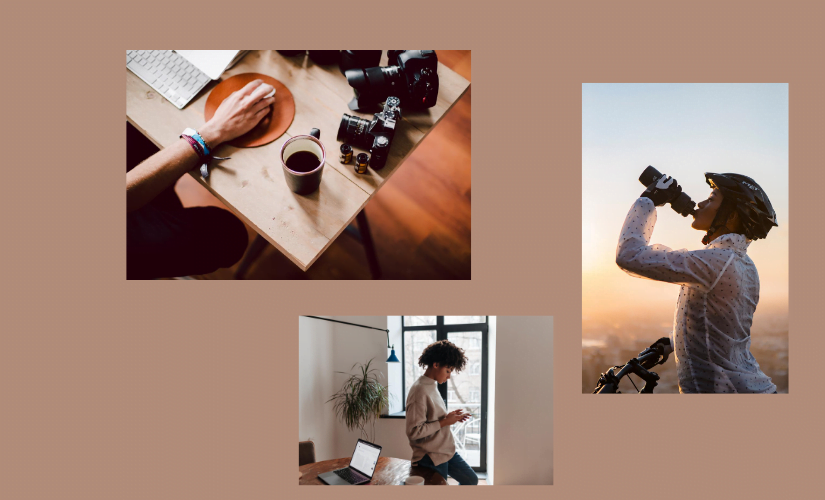 When you have chosen the right image file format and given your image file a name, the next thing you need to do is adjust your image dimensions according to your site. When you are on WordPress, your website image dimension largely depends on your WordPress theme. You need to find out the max-width for the images to upload. Going with a larger width than the required one will make your image file larger and take a longer time to load.
How to Resize Images After Uploading to WordPress Site
Resizing images is something you should do before you upload images to your WordPress site. But upon having some WordPress plugins like Resize Image After Upload and Imsanity, you can resize images on the site too.
Compress Images the Right Way
Images make up most of the weight and file requests for most web pages. By optimizing images, you can make web pages lighter and faster. Lightweight and fast-loading images help your website rank higher in SERPs.
If you compress images correctly, you don't need to compromise on the quality. Optimize images preserving the same quality as the original. For web uses, you can often optimize images heavily without reducing display quality.
Online Image Compression Tools
You can compress images online without the loss of muss image quality. Some of the popular online image compression tools are:
WordPress Image Compression Plugins
These plugins will remove unnecessary file information and help your image load faster.
reSmush.it – Free WordPress Image Optimizer and compression plugin
TinyPNG – Compress JPEG & PNG images
Smush – WordPress Image Compression plugin
Write SEO Friendly Image File Names
It's essential to use relevant keyphrases for the images to help search engines recognize images. Writing keyword-rich, as well as descriptive file names, is crucial for image optimization. Search engines like Google not only crawl the text content on your websites, they crawl your image file names too. 
When it comes to writing a file name for images, you should choose a descriptive name with keywords in plain language. I have seen many people going with the auto-generated one, and that's too bad for image SEO. Especially for an eCommerce site, writing descriptive image file names is so important.
If you have a lot of image file names and alternative texts to optimize, the best alternative is to use an Image SEO optimizer. This plugin WordPress uses AI to automatically rewrite image file names and alternative texts with SEO-friendly content. The results generated are good enough and can save you a ton of time!
Write Keyword-rich and Descriptive ALT Tag for Images
ALT is a text that describes an image. ALT text improves accessibility for people who can't see images on web pages, even for users who use screen readers or have low-bandwidth connections. The secret of image SEO lies in the image ALT tag. You should always write a descriptive and keyword-rich ALT tag for images. Using focus keywords in ALT tags is one of the WordPress SEO recommendations by WordPress SEO plugins like Yoast SEO and Rank Math.
But the question is how to write ALT tags for images. Make sure you include the keyword and write descriptive ALT tags. But your ALT tag text should not be more than 25 characters for accessibility issues.
Including key information within the right length would make an ALT tag SEO-friendly. For example. If you are writing ALT tags for a car. Don't go by just with the brand name. Include the brand name, model, and the year of release or color.
For the image of Nissan Ariya above, you can say "front view Nissan Ariya Candy Red 2022". When it comes to eCommerce product items, writing descriptive and keyword-rich ALT can help you get the right exposure with images. But remember, you have to describe the purpose of the images.
Write Understandable Caption for Images
Captions for images are brief descriptions that you can add to each image. They are used to give additional details about an image. WordPress has a built-in system to easily add a caption to images.
WordPress' default Gutenberg editor has image and Gallery blocks to present images on the site. You can easily add captions to all images you upload with them. Each Image block you take has a section under the image to write a caption, and the Gallery block lets you write captions on the images.
Write a caption that best describes the purpose of the images. Captions should add new information and context to the image, do not just duplicate what the reader already sees.
Serve Responsive Images
Generally, for all websites, you can use a "srcset" attribute in the image tag to tell the browser what images are available. If the browser doesn't support "srcset", it will use the "src" attribute instead. The browser will do all the heavy lifting for you and calculate which image works best for the size and type of the display.
In WordPress, you are way ahead of everyone. Responsive images were added to WordPress core in version 4.4, so you're fully covered.
Make Sure Your Images Load Faster
When you have taken care of all of the above-mentioned issues and uploaded images on web pages, you need to make sure they load faster. 
Resizing, compressing, and choosing the right image formats will help you load your images faster. The lighter the file size, the faster it will load. But you don't need to load all images in a single webpage at a time. You need to load images only that come to visitors' screens. This is called image lazy loading. So, how will you take care of this issue? You need to enable lazy loading. 
We have a detailed tutorial on how to lazy load images on WordPress sites. From WordPress version 5.5 onwards, lazing loading will be enabled natively. 
Create Image Sitemap
Having images in a sitemap boosts the chances of search engines crawling and indexing images. If a page on your site has multiple images, Google may have a problem identifying which among them is the most relevant image for the content of that page.
In WordPress, most of the WordPress SEO plugins have a sitemap solution. So, you don't have to worry. In case you want to create an image sitemap without a plugin. Follow Google's guidelines on how to create a sitemap for images manually.
Does Serving Images from a Different Source Hurt SEO?
You may want to serve your website images from a different source. But the question is "Does this hurt image SEO?" Well, according to John Mueller, a Webmaster Trends Analyst at Google it does not matter how you host the images, and there's no SEO bonus for serving images from the same host.
While taking care of website SEO in WordPress, people mistakenly leave out the WordPress image SEO. Taking care of images on your website correctly has a huge SEO benefit. Images play an important role in your overall website SEO. From choosing images, compressing, and resizing, to loading them faster, everything is a part of image SEO. Most of your website image SEO issues will be covered if you follow this detailed guideline.