A sidebar on your site can help you in many ways. Alongside having beautiful content on the page or post, you can showcase the author bio, search bar, images, ads, recent posts, calendar, and so many more sections on the sidebar. But having a sidebar that vanishes after you have scrolled to a certain extent is not going to help you much. This is where a fixed sidebar aka sticky sidebar comes to play. 
The sidebar is a beauty to your website. WordPress took this sidebar concept to a whole new level. You can place almost anything on the sidebar. A floating sticky sidebar justifies the importance of a sidebar on your site. Literally, it is meaningless to have a sidebar that does not stay in sight.
Since the floating sticky widgets aka sticky sidebar have a significantly higher click-through rate, most sites have them for their marketing purposes. You would not want to divert your visitors to something less important than what they are on right now. Today, we will learn how to make sidebar widgets sticky in WordPress sites in some easy steps.
What is a Sticky Sidebar or Fixed Sidebar?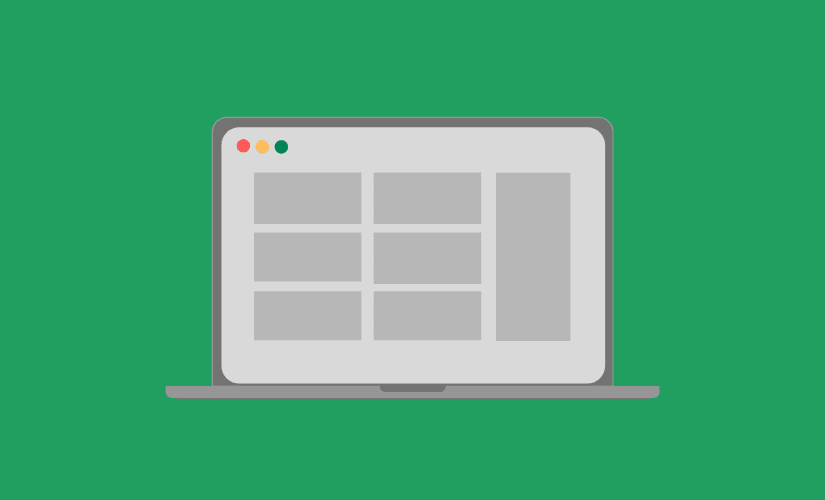 A sticky sidebar widget is a widget that stays fixed and floats as visitors scroll the site. Like on a blog site, you may have a sticky author section on the sidebar to know more about the authors and read his/her posts. If you have not done this before, make sure you don't break the design or harm your site's responsiveness with it. So, you have to do it correctly. Our step-by-step guide will take you just there. Just follow along.
Benefits of Sticky Sidebar or Fixed SIdebar
Floating sticky widgets, sticky sidebars, or whatever you call them, have immense benefits for the sites. They serve the purpose of placing them thereby drawing visitors' attention. Sticky sidebars have the following benefits.
You can present multiple types of content on the sidebar while visitors are scrolling on your page or post and have their notice. 
A sticky sidebar will help your visitors navigate easily through your site
Allow visitors to find pages and posts they are looking for and reduce bounce rate
A floating sidebar helps you place the most important CTA button and potentially increase the conversion rate.
You can showcase ads, display author bio, have recent posts, and many more valuable content on the sidebar.
Fixed sidebars are perceived better by your visitors than unfixed ones and this is why they potentially have a higher click-through rate.
How to Make the Sidebar on WordPress Fixed?
Making your sidebar widgets sticky is possible in different ways. We will follow the easiest one. For this tutorial, we will use Q2W3 Fixed Widget plugin. This plugin is very helpful and can get the job done in a couple of steps. Q2W3 Fixed Widget is a widely used plugin and has been installed on 100,000+ live sites as of today(publishing date of this post). It has 200+ 5 stars reviews and has been translated into 14 languages.
Now let's know how to set this plugin up to make your WordPress site's sidebar sticky.
Step 1: Install and activate the Q2W3 Fixed Widget plugin.
Step 2: Go to Dashboard » Appearance » Widgets. You will find the "Fixed widget" checkmark option under each widget if you have installed and activated the plugin successfully. Checkmark the widget you and to be sticky and save it.
Step 3: Now go to Dashboard » Appearance » Fixed Widget Options to configure the plugin. You can play around with some of the widgets fields like the widget's margin.
How to Hide Sticky Sidebar Widgets on Mobile Devices?
Now that you have made your WordPress site sidebar widgets sticky, you can hide this sticky sidebar when your visitors are on smaller devices like mobiles and tablets. Go to Appearance » Fixed Widget Options. Use the option below to disable the plugin on portable devices. When the browser screen width is less than the specified value, the plugin will be disabled.
Making your website's sidebar widgets sticky can break your design sometimes. Be sure to use the right tool to make your sidebar fixed. You can have multiple widgets on your sidebar, but making all of them sticky can irritate your visitors and results in a high bounce rate. Be careful about what elements to make sticky. Read more of such essential WordPress posts on Virfice. Good luck.