Canva and Crello are both online graphic design tools to create awesome designs for different creative projects. Whether you want to design a Facebook banner image, Instagram post, blog post banner, or nice-looking Twitter banner, both of these tools have features and elements to create them easily. However, it is not always easy to decide which tool to go for. In this article, we will know Canva vs Crello in more detail and discuss their features to decide which design tool will be better for your next project.
First of all, let's know what they are: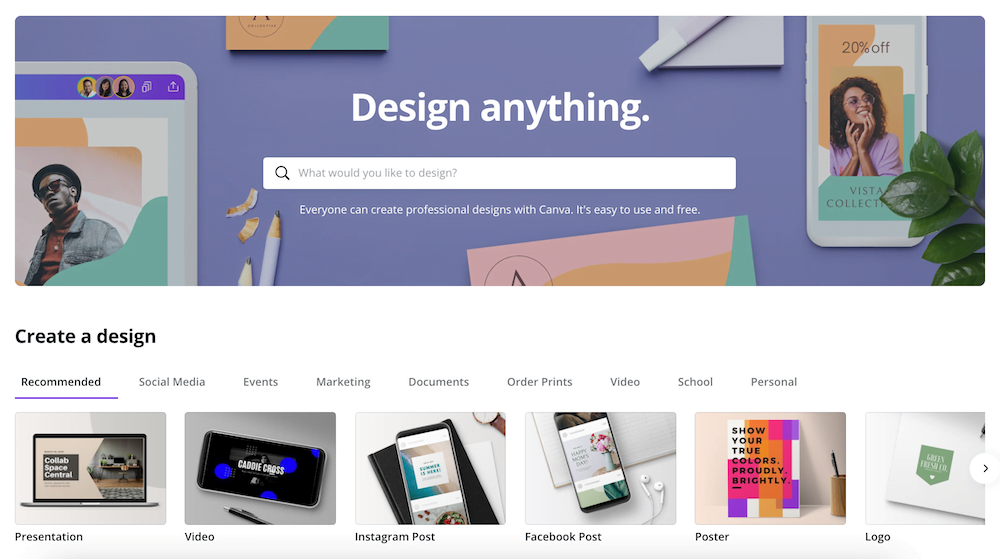 Canva is a dynamic online graphic tool that is very user-friendly to create impressive graphics and documents applying drag and drop systems. It has thousands of customizable templates and millions of photos. Using numerous tools and templates, users can easily create their designs within a few minutes.
What Is Crello?
Crello is a comparatively new online tool for creating impressive images and animations for both personal and professional demands. It can be used as a mobile app so that users can use this tool anywhere and anytime they want.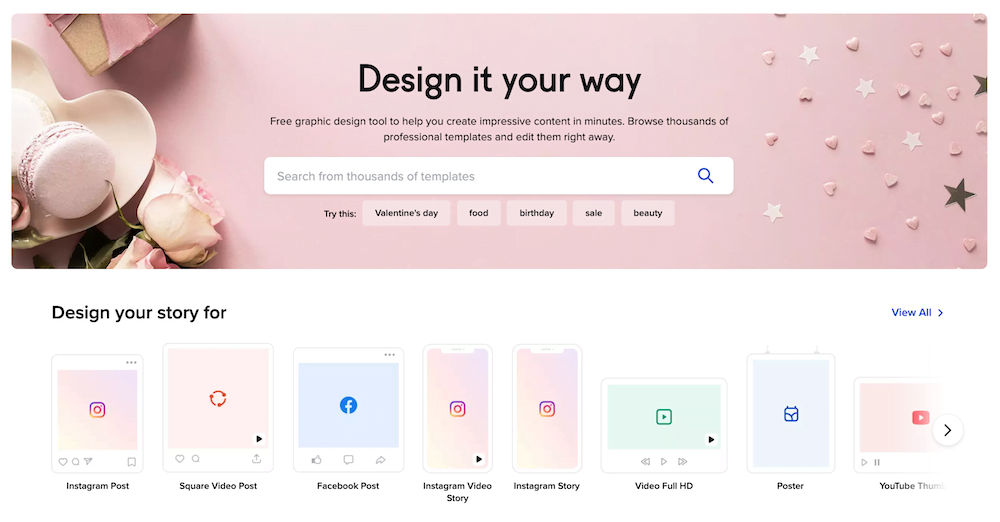 Crello has a stock of more than 30 thousand plus templates, 5 lakh plus photos, restricted team participation.
Key Differences Between Canva and Crello
Canva and Crello are now the two pioneers of online graphic designing tools. You can feel comfortable by using these tools and their tasks are almost the same.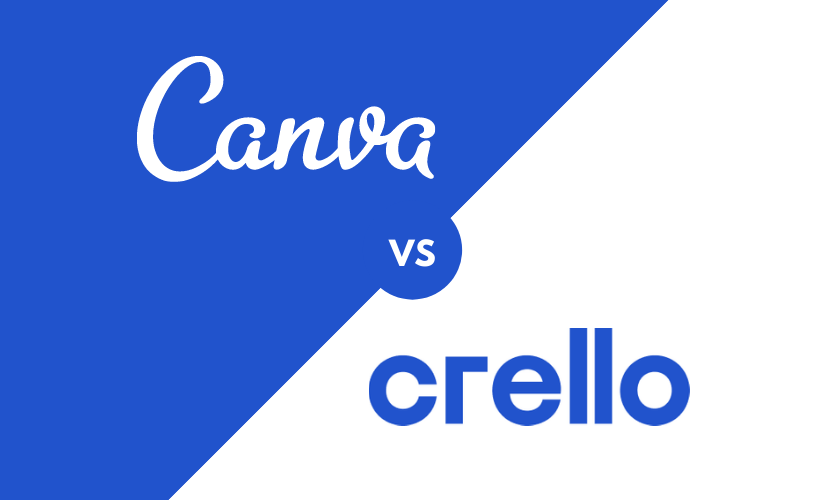 Despite the similarities, there are also some core differences between them. We will discuss the differences according to the ease of use, third-party integrations, features, and options in free and Pro plan, customer support, pricing, and more.
Ease of Use
Both Canva and Crello are prominent for ease of use facilities. If you take a close look, you will be able to find out the dissimilarities between them. Let's try it
Canva: Canva is popular for its ease of use facilities. It has a crystal clear user interface through which you can discover your desired needs. By using the drag and drop tool, you can easily edit, resize, format images. You have the right to change the background color, components as well. You can download, share and publish designs via links, social media, and email.
Crello: Like Canva, Crello has lots of ease of use facilities. It also has a transparent user-friendly interface to find out your desired options. You can get a drag and drop tool here to edit, customize or format your design. Your design can be downloaded, shared, and published by using links, social media, and email.  
Third-Party Integrations
Third-party integration increases the functionality of graphic design tools. Let's take a look at how third-party integration affects both Canva and Crello:
Canva: Third-party integration is an important feature of Canva. It is integrated with Pexels and Pixabay which allow Canva to access the giant library of free stock images. It is also integrated with different social media platforms like Pinterest, Twitter, Facebook, etc. Integrations carry double meaning here. You share your content on Canva to these platforms or you import content from these platforms to Canva. There are also lots of options of integrations with media like Hubspot, Dropbox, and Box. You can easily import or export items from and to Canva that will save valuable time.
Crello: Crello doesn't have any third-party integration right now. You can share your designed content to social media directly from Crello.
Features and Options in Free Plans of Canva and Crello
Both Canva and Crello offer different types of features in the free plan. Let's discuss these.
Canva Free Plan
Canva offers the following features in its free plan:
Unlimited free templates and designs download options
Cloud storage capacity of 5GB
Free users can create two folders free of cost
Entrance to thousands of photos and graphics free of cost
Opportunity to be a "part" of a team to collaborate
Collaboration and comment with fellow workers in real-time
Animation adding option to designs
Crello Free Plan
Crello offers the following features in its free plan:
Crello's built-in-library offers thousands of photos and videos to your designs for free
You can upload customized fonts from your computers
You can rescale your designs into any format
Limitless storage capacity
Free tutorial sections to teach you how to use different Crello tools
Monthly 5 downloads
More than 30000 free templates both animated and static
Instant template resize tool
Canva vs Crello (Free Plans) Comparison at a Glance
| | | | |
| --- | --- | --- | --- |
| | Canva free plan | Crello free plan | Verdict |
| Templates | 250000+ free templates | 30000+ static and animated graphic design templates | Canva |
| Cloud Storage | 5GB cloud storage | Unlimited storage capacity | Crello |
| Photos and Graphics | Hundreds of thousands of free photos and graphics | 650k+ premium stock images | Both |
| Member Invitation | Possible with Canva | Impossible with Crello | Canva |
| Folder Creation | Two folders can be created for free | Unlimited folder creation capacity | Crello |
Canva VS Crello: Free plans comparison
Features and Options in Pro Plans of Canva and Crello
Both Canva and Crello help create outstanding designs for you. Despite these, some distinctive features make Canva and Crello different from one another. Let's discuss the Pro Plan versions of Canva and Crello below:
Canva's Pro Version

One-Click Resize:You can resize your designs perfectly fit for social media like Pinterest, Facebook posts, Instagram posts. You can make your designs suitable for posters, presentations as well.
Brand kit: The brand kit offers colors, fonts, and template designs to create designs that match your brand. It also helps to add logos to your brand.
Glassy background: With just a simple click, you can download transparent images. Make sure to download the images in PNG format.
Elements folders: Canva Pro helps you organize your saved templates and designs into folders so that you can easily get access to the files you have uploaded earlier.
Create teams: Canva Pro provides you the opportunity with creating a team. You can add as many members as you want. You can send an invitation to the members to join your team. Your team members can get access to templates and designs, combine the team designs into folders and also form small groups in the team.
Fonts: You will be able to grasp all the font styles on Canva pro. You can also upload your customized fonts.
Animation designs: With just a simple click, you can create your animated designs in Canva Animator Pro. You can download your designs in both movie format and GIF.
Crello's Pro Version
Team cooperation: You can make a team with up to 10 members in Crello's pro version. All of them can view and edit each other's designs very easily. All you need is to call people to join your team and propose them to cooperate.
Background removal: Crello's pro version gives you the power to erase the background with just a simple click. This feature is very much time-saving.
Unlimited downloads: Crello's pro version provides you with the opportunity of making and downloading limitless designs. You can get lots of images, videos, music and many more.
Canva vs Crello (Pro Plans) Comparison at a Glance
| | | | |
| --- | --- | --- | --- |
| | Canva Pro plan | Crello Pro plan | Verdict |
| Premium stock photos | 75+ million premium stock photos | 650k+ stock photos | Canva |
| Templates | 420000+ free templates | 30000+ static graphic design templates | Canva |
| Storage | 100GB cloud storage | Limitless storage | Crello |
| Magic Resize tool | Available | Not available | Canva |
| Brand kit | Available | Not available | Canva |
| Third-party integration | Supported | Not supported | Canva |
| Glassy user-friendly interface | Supported | Nor supported | Canva |
| Drag & drop tool | Yes | Yes | Both |
| Folder creation | Unlimited | Unlimited | Both |
| Customized font upload | Supported | Supported | Both |
| Photo resizing option | Available | Available | Both |
| Team collaboration | An unlimited number of members can collaborate | Not supported | Canva |
| Animated Design | Supported | Supported | Both |
Canva VS Crello: Pro plans comparison
Customer Support
Help and Customer support options increase the credibility of a product in users' minds. Let's see how Canva and Crello work with these options:
Canva : Canva offers support 24-hours basically through email. You can also get feedback from their Facebook and Twitter accounts. The pro and enterprise plan users get available to support but free plan users don't get this opportunity.
Crello : Crello provides 24-hour email support for the users.
Pricing Comparison of Canva and Crello
Pricing becomes a significant factor when you choose between Crello vs Canva. So let's take a look.
Canva: Canva provides monthly and yearly pricing plans as well. It also has Pro and Enterprise plans. The Pro costs $9.95 per month (billed annually) and $12.95 per month per user. The Enterprise plan costs $30 per month (billed yearly) per user and there is a 30 – day free trial opportunity as well.
Crello: Crello offers both monthly and yearly pro plans. You need to pay $7.99 per month (billed annually) and $9.99 per month as a user. It offers a 14 – days free trial for the pro plan. 
Throughout this article, you can see that Canva has conquered almost all the battles. So Canva is ahead of Crello. Both Canva and Crello are pioneers in the online graphic design industry. By discussing the core features of both these tools, it has been understood that Canva is ahead just by a few margins. Both Canva and Crello are comfortable to use. You can think about the features you need and go for the one that offers more.