WooCommerce becomes more powerful when you use WooCommerce extension plugins with it. You can add plenty of new features and functionalities to your eCommerce site with them. Among tons of free and premium plugins, it is a herculean task to find out the best WooCommerce plugins for your online shop. Don't worry! We've done the job for you. In this article, we will discuss some of the WordPress plugins for WooCommerce-powered websites. I am sure you will find the one you need.
We have some very useful and robust WooCommerce extension plugins on our list. Each of these plugins has specific functionalities that make your eCommerce store awesome. We hope you will find one or more WooCommerce plugins from our list to use with your online shop.
9 Best WooCommerce Extension Plugins for Your eCommerce Site
Your eCommerce site requires some more advanced features to present your products to site visitors smartly. While WooCommerce provides all basic mechanisms, there are some WooCommerce extension plugins to take eCommerce sites to new heights. Some of these WooCommerce plugins are given below.

YITH WooCommerce Wishlist is the most powerful and prolific WooCommerce plugin with more than 900000 active installations. It gives users the freedom to track products they find useful. Through sharing the product, users can promote the product to their known persons. That's how sales increase a lot. You have the freedom to observe your consumers' wishlist and can also find the most popular product in your store. You can offer special discounts on the most popular products in your store and for this, you can offer promotions and discounts to convince the customers to buy the products. You can share Wishlist on social networking sites and get an indirect advertisement
YITH WooCommerce Wishlist Features:
Create Multiple Wishlists: For any special occasions, users will be able to create and manage different types of wishlists.
Transparent Privacy Management: Customers have the advantage to set a privacy option for each wishlist and they have the freedom to choose if they want to share the wishlist or keep it private.
Ask for an Appraisal From Their Wishlist: Only the registered customers have the privileges to use wishlist functionalities.
Advanced and Accomplished Management of Wishlist: Customers can sort the products through a drag and drop option, move products, manage product quantity, share the wishlist on social networks, and many more.
Monitor Customers' Wishlists and Popular Products: You can see your customers' wishlists and know more about their favorite products.
Send Promotional Emails to Attract Customers: With just a few clicks, you can send emails with discount coupons to customers who have specific products to wishlist and pursue them to buy.
Give Users the Right to Buy From the Wishlists Page: Users can move products from one wishlist to cart just with a simple click by keeping all the detailed information about the products.
Select Charming Layout for Wishlist page: With this plugin, you can choose some alternative layouts and give users a mindful experience who creates a wishlist on your website.


If you want to create an eCommerce site on Gutenberg editor with WooCommerce, ProductX is the right WooCommerce extension for you. ProductX is an easy-to-use Gutenberg product block plugin for WooCommerce. You can create beautiful WooCommerce product grids, WooCommerce product listings, WooCommerce product sliders, product category listings, and WooCommerce Product carousels easily.
ProductX Features and Functionalities:
ProductX comes with plenty of amazing features for your eCommerce business. Some of the notable features are given below.
Product Quick View: Provide quick access to the main product information in a smooth popup with QuickView addon for ProductX.
Product Comparison: Help your users make better decisions by letting them accurately compare products in your eCommerce store.
Product Wishlist: Easily convert your site visitors into loyal customers with ProductX's Woocommerce Wishlist addon.
Advanced Query Builder: Display your products in different criteria like the number of posts, category, tag, order, exclude, and using a custom query.
Ready Design: ProductX brings you an enormous collection of ready-made layouts that enable users to create entire sections with only a few clicks.
Saved Templates: You can save Gutenberg blocks inside a template and use those templates in the WordPress editor via shortcode. Currently, it supports popular page builders like Elementor, Visual Composer, Oxygen Builder, DIVI, Gutenberg Editor, and TinyMCE Editor.
Product Grid & List Style: ProductX has a lot of grid & list layouts and enormous settings. Advanced customization options help users to apply their designs to them easily.
Apart from the above features, ProductX also has a product filter, product navigation, product image flip, product deal, and many other advanced benefits for your eCommerce site.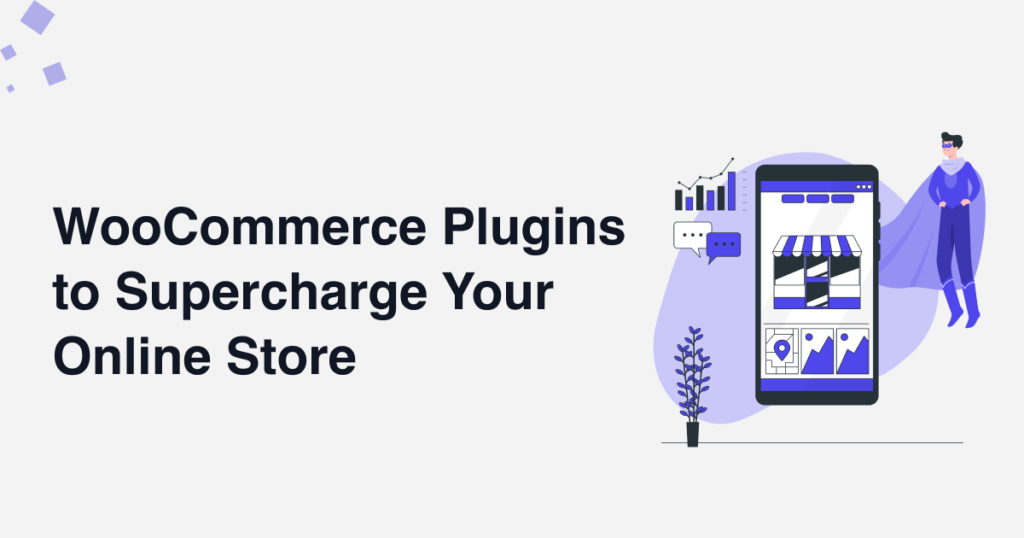 Humanize customer relationships and sprout sales with WPLoyalty, a lightweight Loyalty marketing plugin that helps you reward customers. You can turn first-time customers into loyal customers with WPLoyalty's impressive feature sets. Customers love special treatment, and rewarding them will earn you repeat purchases.
Launch referrals and VIP programs, and offer reward points in a snap. One of the best traits of this plugin is fluidity in accessing rewards and actions that qualify for rewards. It is not taxing on your customers at all.
Adding and removing reward conditions are super easy. Choose your reward, define conditions, determine the expiry period, and you're all set to go. 
Go Live in Minutes: Launching and running your loyalty program takes less time than ordering a takeout meal.
Reward Every Chosen Action: Reward your customers for every business-positive action.
Build a Branded Your Loyalty Program: WPLoyalty offers fully-customizable templates to help stay 'on-brand'
Diversify Rewards: Give your customers the power to choose how they use their reward.
Flexible Reward Conditions: Reduce friction between the user and their rewards, give them validation and provide more than one way to redeem rewards
Introduce VIP Tiers: WPLoyalty helps you tier your members to treat them to a super-personalized experience.
Launch Referral Programs: Reward your customers when they refer a friend and reward your newly referred customers. It's a win-win. Referrals generate WOM and spike engagement rates of your store.
Manage at a Glance: A super clean dashboard to track campaign performance and customer behavior pattern
Humanize Customer relationship: Reward customers based on order history, and customer profile, trigger rewards at the right time for the right action
Eliminate Duplicity: Zero instances of user fraud

Flexible Wishlist for WooCommerce is a free plugin developed by WP Desk. Don't let the "free" word confuse you – it offers more for no charge than many wishlist plugins in the PRO version.
Customizes texts and icons. Fits any theme. Increases sales. It is simple to use, lightweight, and completely customizable to meet all your needs. This plugin lets you create a wishlist from scratch. It's 100% flexible – it is you who is in control! Not your cup of tea? We've got it covered – you can choose an already configured wishlist.
Flexible Wishlist for WooCommerce Main Features:
Customize your "Add to wishlist" icon
Edit all the visible text inputs within the wishlist
Create an unlimited number of lists
Add an unlimited number of products to the list
Allow all users to create a list
Allow only registered users to save the wishlist and access it on all devices
Show the "Add to Cart" button in the wishlist
Add a product to the wishlist by using a popup window
Allow moving all available items to the cart with just one click
Display and manage the number of products on the list in the wishlist table
Decide in which WordPress menu you will display your wishlist item
Flexible Wishlist for WooCommerce is developed by WP Desk, a company with a complete focus on building feature-rich WooCommerce plugins. Apart from this one, they have some more plugins to extend eCommerce functionalities on WordPress.

Smart Coupons for WooCommerce lets you add advanced options to WooCommerce coupons. It helps you manage WooCommerce coupons in a better way. You can create coupon restrictions, auto-apply coupons, giveaway offers, store credits, and more with this advanced WooCommerce coupon plugin. Smart Coupons for WooCommerce is a popular WordPress plugin in its niche. It makes managing coupons and offers a breeze. This plugin already helped over 10000 stores to create more sales and revenue for their online business.
Smart coupons for WooCommerce Features:
Create Smart Coupon for eCommerce Store: Create smart coupons and apply them automatically when a product is added to the cart.
Coupon in User's Account, Cart, and Checkout Pages: Alongside cart and checkout pages, make your WooCommerce discount coupons available in the customers' accounts so that they can view and use applicable coupons easily from their accounts.
Apply Advanced Coupon Rules: Easily configure coupons and offers with the advanced coupon rules that can only be applied if certain conditions are met while purchasing.
Create Coupon based on Customer Behavior: Create coupons based on customer behavior that will increase the chances of converting and keep the customers returning.
Launch BOGO Campaign: Create a buy one get one offer with products on your store and reward the customers with two for the price of one.
Store Credits: Allow the customers to purchase store credit to use for later purchase or gift it to their friends or store credits in place of refunds.
Gift Coupons: Let the customers purchase gift coupons that they can use or gift them to their loved ones via email with attractive gift card designs.
Create Cart Abandonment and Sign-up Coupons: Smart Coupons for WooCommerce also help you create cart abandonment and sign-up coupons.
Discount Sales Banner WIth Countdown Timer: Create a FOMO effect in your customers' minds to make the purchase as soon as possible by adding a countdown timer banner.
Email Store Credits/Coupons: The customers can send store credits or gift coupons from the store to the recipient's inbox by entering the email address.
Create Coupon WIth Bulk: Create thousands of coupons all at once and add them to the store. Email the coupons generated to your selected customers or export them to a CSV file.
Some exciting features are offered in the Smart coupons for the WooCommerce premium version. Get this WooCommerce extension plugin and boost your sales for your online store.

Variation Swatches is a very user-friendly WooCommerce plugin. Users can get artistic and professional environments to select characteristics for different products. With the help of this WooCommerce plugin, you can show product variation items in images, labels, and colors. So you don't need to use drop-down product attributes fields anymore. Variation Swatches is definitely one of the best WooCommerce extension plugins in its category.
Variation Swatches enables colors, images, and labels in a product quick view. In the free WooCommerce attribute variation plugin, you can create swatches shape style rounded and circle. To make your development process big and more personal, the product attribute swatches have an option to disable the default plugin stylesheet so that you can write your CSS.
Variation Swatches for WooCommerce Features:
Display Swatch in Catalog/Archive Page: Attribute variation swatches plugin implement swatch on the catalog page Which allows customers to check product variation from the archive page.
Widgets for WooCommerce Filter: Variation swatches turn Attribute widget filter products into color swatches. This widget is helpful to activate swatches for filter dropdown.
Text Tooltip Facility in Catalog/Archive Page: Text Tooltip defines more about the swatches. It works as a description of variation.
Variation Swatches of Dual-color: This swatch allows you to add dual color in a single variation. With the help of a single variation, you can define variable products with double colors.
Quick View support: This is a feature to activate swatches on Quick View lightboxes to maximize sales based on the store.
Apply MORE Link to Adjust Attribute Variation Swatches: To keep archive pages looking more beautiful and polished, WooCommerce has introduced a MORE LInk.
Change Product Gallery Image Just Selecting Color Variation: WooCommerce Variation Swatches plugin can change the gallery image just by selecting a single attribute variation. It's not necessary to match the overall attribute variation.
Generate Variation Link/Direct Variation Link: WooCommerce Variation Swatches helps you forward specific attribute links to the customers for instant purchase or share in social media.
Swatch Customization Based on Product: If you want personalized variation for each product differently, you can achieve them from The site admin.
Product Page Color Variation Swatch: This feature helps product select options drop down turned into color swatches.

Dokan is considered to be the best front-end multi-vendor marketplace on WordPress powered by WooCommerce. It shows the way to the users to build their online marketplaces like Amazon, Shopify, Magento, eBay within less than 30 minutes. Dokan is the quickest way to start eCommerce and start earning by commission. There are enormous sources of products here from digital, physical to various products. Dokan is trusted by more than 40000+ marketplaces all over the world and thus it helps people to fulfill their dream of being a marketplace owner.
Dokan Features:
Independent Marketplace: Dokan provides its vendors with customized storefronts and chances to give support like Shopify, eBay, or Amazon.
Compatible With Any WooCommerce Adaptable Theme: You can start Dokan with any type of WooCommerce supported theme. You can also get a free theme to get started building a multi-vendor marketplace.
Frontend Dashboard For Vendors and Customers: Customers and vendors can get access to a rich frontend dashboard that permits easy management of product inventory including sales, orders, discounts, coupons, and more.
Earn From Each Sale as an Admin: you can charge commission globally, on a vendor, or get a special commission on each product.
Store Details With Reports and Statement: Vendors can see store reports in detail and also get an entire overview of their store's performance.
Coupon Management From the Dashboard: It's not necessary to worry about coupons at all. Just let them handle their discounts on their own.
Increase Brand Value With Product Review: Good and authentic reviews of products increase customers' trust and they increase the brand value.
Easy Withdraw System for Vendors: Vendors can request you through the frontend dashboard for payment. You can set the withdrawal limit, payment channel, minimum withdrawal limit, and more.
Vendors Construct Their Store Settings: Vendors can add information about their brand and store from the frontend dashboard.
Control Sales: You can activate or deactivate a vendor selling rights which gives you the right to be the Admin of a marketplace.

YITH WooCommerce Quick View is one of the must-have WooCommerce plugins. It allows customers to look into product details just simply click on a button. Customers can easily get product information without leaving the product listing or shop page. In the lightbox popup, users can see the larger image and description of the product and an add to cart button. A QuickView feature aims to minimize the number of steps appropriate for customers to set items in the cart.
YITH WooCommerce Quick View Features:
Browse Products in Quick View: Customers can easily move from product to product without leaving the window.
Select Information to Display: You can choose to display all the information or some part of it.
Display of Different Types of Images: Display featured or other types of images by sliding effect or in classic WooCommerce display.
Display Method for Quick View: You can select the display method for a quick view as a modal window or with a cascading unrolling effect.
AccessProduct Detail Page Through Quick View: Quick view option gives you access to the product detail page through the additional "view detail" Button.
Quick View Sharing on Social Media: You can share a quick view of your product on social media like Facebook, Twitter, Pinterest, Google+, or send an email.
Style Customization: You can select the color of your " Quick View" button and all the styles that are within the model window.
Place Quick View According to Choice: By using the shortcode, you can make users seek specific products on any page.
Upgrade YITH Plugin Experience: You can boost YITH plugin compatibility with YITH WooCommerce Zoom Magnifier, YITH WooCommerce Badge Management, and YITH WooCommerce Wishlist.

Customer Reviews is one of the popular WooCommerce plugins that increase the reputation of your online store and boost sales. You can inspire the customers to leave reviews of your products and increase sales. This plugin helps you set automatic review reminders for customers who recently buy products from your store. You can send a reminder email to your customers to review the product they have recently bought. This plugin works as an interface to an external service to verify customers' reviews. Customer Reviews helps to collect reviews from customers and boost the impact of reviews on the decision of purchase by verifying their authenticity.
Customer Reviews for WooCommerce Features:
Review Reminder: You can receive more realistic reviews from your verified customers by sending an automated invitation to submit a review.
Aggregated Review Form: Customers can review all the products from their orders on a single page,
Augmented Customer Reviews: By using additional features, you can augment the standard WooCommerce reviews.
Discount review: Encourage your customers to put review and increase their value by offering discount codes. Send coupons to customers who reviewed their purchases.
Trust Badges: You can make your customers feel free for shopping on your site by presenting a trust badge that shows the symbol of verified customers.
Structured Data Markup: Increase the standard WooCommerce Structured data markup with product identifiers like GTIN, MPN, Brand.
Integration with Google Shopping: Achieve an XML feed with product reviews for Google Shopping and show star rating in Google Shopping search results.
Questions and Answers: Let your potential customers ask questions about products and view other's questions. Boost sales by answering the questions and making sure to provide all information for customers' satisfaction.
Import and Export Reviews: By using the WooCommerce import reviews feature, include product reviews from external websites to your shop. Export reviews into a CSV (Comma Separated Values) file.
Hope you find the right WooCommerce extension from our list of best WooCommerce plugins for your online shop. According to your business style and pattern, you can choose a suitable plugin from the list. So, extend your online store functionalities with these WooCommerce plugins and boost sales rapidly.